Cardiovascular Disease - An explanation of risk factors
There's always new discoveries and data being updated about Cardiovascular health so that practitioners can stay on top of this leading cause of death in Australia.
Cardiovascular Disease (CVD) is usually defined as the build-up of plaque in blood vessels that may result in blockages or significant cell damage. Once this problem manifests, it needs to be constantly managed to prevent further complications. This is why putting preventative steps in place as early as possible is important and the longer you are without risk factors, the better.
Although CVD is associated with advanced age, many risk factors are a result of learnt behaviour so they can be important at any point in your lifetime.
Cardiovascular Disease Risk Factors
What are risk factors? They are specific features about an individual that may increase the chance of developing certain health conditions.
Top Risk Factors for CVD:
1. Obesity
2. Lack of Physical Activity
3. Smoking and Alcohol consumption
4. Stress
Additional traditional factors
· Blood Pressure
· Cholesterol
· CRP / hsCRP (inflammatory blood markers)
Other Risk factors
· Existing illnesses
· Some Medications
· Non-nutritional metals in the body
Non-modifiable (cannot be changed)
· Age
· Family history
Activity - you will need a tape measure.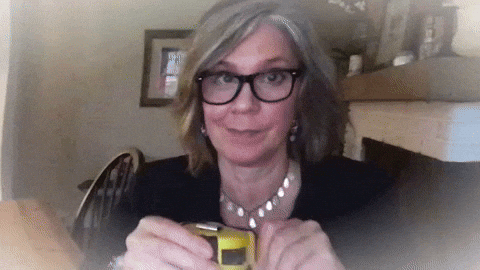 Calculate your waist to hip ratio.
Weight categories (underweight, normal, overweight & obese etc.) are allocated via Body Mass Index which is a calculation based on height and weight, but waist to hip ratio has been considered a more accurate way to determine CV risk. Calculate WHR here: https://www.healthline.com/health/waist-to-hip-ratio#calculate
Cholesterol: a traditional risk factor
Why is this? Other abnormalities exist beyond cholesterol that can cause arterial blockages.
Despite the fact that cardiac events may not happen with high cholesterol levels, the research is clear that lowering LDL cholesterol reduces your risk of heart disease.
If you are on statins for lowering cholesterol
Statin medication should be taken alongside CoQ10, otherwise known as Ubiquinol. CoQ10 is an antioxidant made by the body which is inhibited when statin medication is taken. As CoQ10 assists in providing the brain, kidneys and heart muscle with energy, cardiac health can be compromised. Lost levels of Ubiquinol must be replaced. Speak to your GP or Naturopath about supplementation asap.
Heavy Metals: a lesser known risk factor
Research over the past 15 years has found a significant levels of non-nutritive metals in patients suffering from heart attacks. It was found that there was a direct correlation between high levels of heavy metals in blood and urine and the advancement of cardiac disease.
Offenders include Arsenic, Cadmium, Copper, Nickel and Lead. Exposure to these elements may be known by an individual, but often become part of our biology without our knowledge. These metals can come from drinking water, smoking, paint, cosmetics, jewellery making, nuts and screws, frozen and canned food, cookware and alcohol.
CV health is not the only concern here. These metals interfere with the absorption of other nutrients which can contribute to the manifestation of other health conditions.
To Sum it up
Getting the top risk factors, traditional risk factors and less traditional CVD contributors assessed or tested means a more accurate risk assessment can be done and targeted preventative strategies created for you.
Stay tuned for the next chapter in my Cardiovascular series which will address more actions to take to address CV risk factors.
****
Would you like a detailed Cardiovascular Risk Assessment? For more targeted advice suited to you, please get in touch via my website, via phone or email at enquiries@purpletreetherapies.com.au
Purple Tree Therapies is located in New Farm but can also do video consultations via Zoom.
References
Afridi et al. (2011). Association of Environmental Toxic Elements in Biological
Samples of Myocardial Infarction Patients at Different Stages. Biol Trace Elem Res, 141:26–40. doi: 10.1007/s12011-010-8713-2
Faloon, W. (2020). When Does Cholesterol Cause Heart Disease? Life Extension
Gallegos, D. et al. (2019), Differences in cardiometabolic risk markers among ethnic groups in Queensland, Australia. Health Soc Care Community, 27, e449–e458. doi: 10.1111/hsc.12745
Jin, Jill. (2018). Risk Assessment for Cardiovascular Disease with Non-traditional Risk Factors, JAMA, 320(3). doi.10.1001/jama.2018.8359
Kegne, A. P. et, al. (2014). Risk predictive modelling for diabetes and cardiovascular disease. Crit Rev Clin Lab Sci, 51(1): 1–12. doi: 10.3109/10408363.2013.853025
Loprinzi, P. D. et, al. (2015). Association of Concurrent Healthy Eating and
Regular Physical Activity With Cardiovascular Disease Risk Factors in U.S. Youth. American Journal of Health promotion, 30 (1), 1 – 8. doi: 10.4278/ajhp.140213-QUAN-71.
Maksimovic, M. Z. (2017). Awareness and knowledge of cardiovascular disease risk factors among medical students. Wien Klin Wochenschr, 129:458–463. doi: 10.1007/s00508-017-1192-0
Mifsud, J. L. (2020). Motivational interviewing to support
modifiable risk factor change in individuals at increased risk of cardiovascular disease: A systematic review and meta-analysis. PLOS One, 15(11). doi: https://doi.org/10.1371/journal.pone.0241193
Ugon, A. et al. (2018). Building a knowledge based tool for assessing cardiovascular risk.
European Federation for Medical Informatics (EFMI) and IOS Press. doi:10.3233/978-1-61499-852-5-735